Energy Independence at its Finest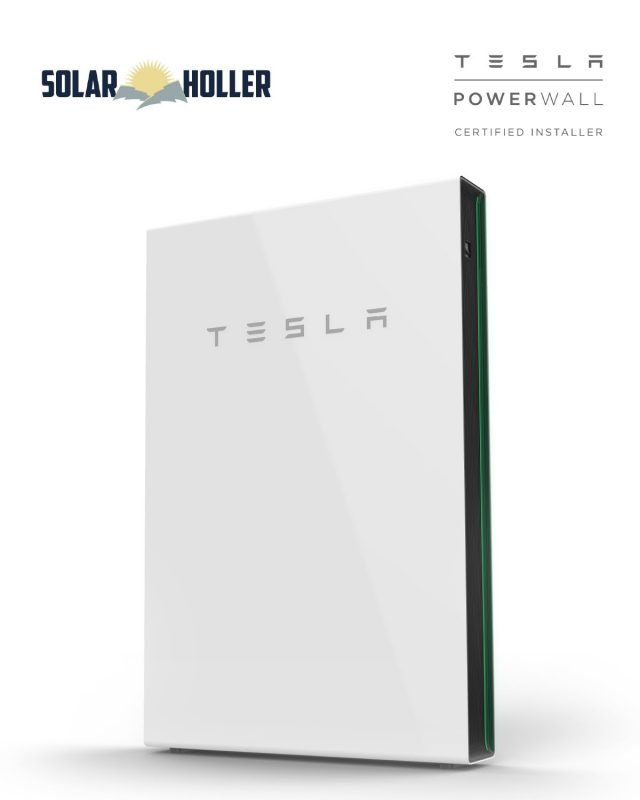 Tesla Certified Installer in West Virginia, Kentucky, and Ohio
For the past 6 years, Solar Holler has been on the cutting edge of renewable energy in Appalachia–building the industry from scratch, training the first generation of solar installers, and finally making solar the most affordable source of energy for our neighbors.
We're thrilled to continue those efforts by announcing that as of 2019, we are now a Tesla Powerwall Certified Installer–bringing customized solar and battery storage to communities across Appalachia.  The Tesla Powerwall is a whole-home storage solution that allows the families we work with to tap into the power of the sun and ride through whatever the world throws at us–whether ice storm or derecho.
Installing Powerwall with Solar Holler is easy. We take care of everything from system design, permitting, and installation to financing.  Why rely on the grid when you can do your own thing?
How does Tesla Powerwall work?
During the day, the sun shines on your solar panels, charging your battery.  At night, your home draws electricity from your battery, powering your home with clean, sustainable energy 24/7.
Powerwall consists of a 14 kWh lithium-ion battery pack, liquid thermal control system, an integrated inverter and software that intelligently dispatches electricity when it's needed most.  The unit mounts seamlessly on a wall or on the ground, indoors or outdoors, and is connected to the grid to export excess energy, maximizing your opportunity for economic benefit.

What can I power with the Powerwall?
Anything that is being powered in a normal home–from refrigerators and freezers to lights, TVs, and heat pumps.  However, it's important to think about how many appliances you plan to have running at any given time.  Each Powerwall can provide 5 kW of continuous power, and 7 kW at peak power.  To better envision how long you'd be able to go without grid power, check out Tesla's online calculator.  Based on what you're hoping to power in your home, we can install 1, 2, 3 or 4 Powerwalls for you to call on when you need it.
What benefits does Powerwall provide?

Back-up power – Assures power in the event of a grid outage.  When paired with solar, 2-3 Powerwalls can provide power indefinitely to your home–as long as the sun is still around, you'll be fine.

Increasing self-consumption of solar power generation – Powerwall can store surplus solar energy during daylight hours and use that energy later when the sun is not shining.

Tax Savings — With the federal solar tax credit, you can claim 26% of your total project cost with solar and Powerwall.
Instead of the hassle of continually buying fossil fuels from elsewhere, your entire energy supply is conveniently located right at home.  During emergency situations where there is a shortage of gas, your solar and battery storage system can still provide emergency backup power!
How do I pay for my battery?
Most of the families we work with choose to finance their system with our no-upfront cost financing.  That allows you to make an affordable monthly payment for your solar and Powerwall for up to 20 years, while reducing or virtually eliminating your utility bill.