Be a Good Steward
Your house of worship is already doing good work in your community — empower your organization to do more. Every dollar saved is a dollar you can spend giving back. Solar Holler offers financing for solar to all places of worship to help you be a good steward of the environment AND your financial resources.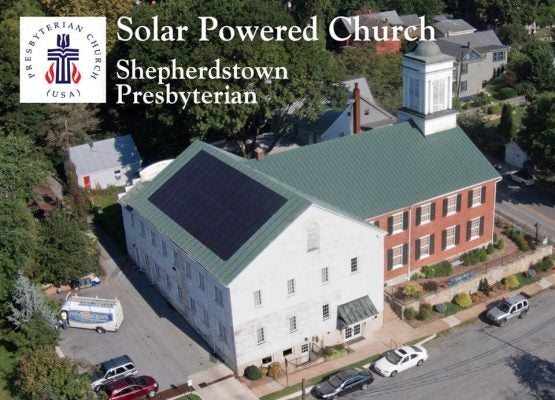 There's certainly a common understanding that we've got to be good stewards of the environment — it's a Christian value, but it's really a human value. It's something that resonates with people, and it's something that we know we need to do, especially in West Virginia."

"It was perfect timing — God has a plan," said , a mother of two preschoolers who was one of the instigators of that project. "We follow the theory 'think globally, act locally.' … We have a responsibility to care for God's creation. It just makes sense. Who wants to drink dirty water? Who wants to look at trash?"

Our church is full of people who love nature, people who want to support sustaining the environment….We found it pretty compelling that [Solar Holler is] working with Coalfield Development. Our congregation really liked that, because helping jobless youth is just a really good idea.
How much does it cost?
No upfront cost
Monthly payment that's 10-20% less than the building's current utility bill, in most utilities.
Payments are predictable with an annual 1% cost of living adjustment
Are there maintenance costs to factor in?
Solar Holler (or one of our partners) will own and maintain the system over its lifetime.
We'll insure the solar equipment.
We guarantee the system will produce 95% or more of the solar power we project it will, each year.  If it doesn't, then we're on the hook.
Are there any limitations?
We'll need a place to install your solar!  (We'll help you figure this out.)
Our financing works best for organizations that spend $300/month or more on power.
We'll reach out for a copy of a recent energy bill.
We'll build a 3D model and crunch all the numbers to give you a comprehensive proposal in no time.
Why is solar electricity cheaper than power from the grid?
Solar Holler helps you go solar at no upfront cost with a fixed monthly rate.  Instead of buying power from the utility (forever) and being subject to rate increases, make a steady monthly solar payment and take control of your home's energy needs.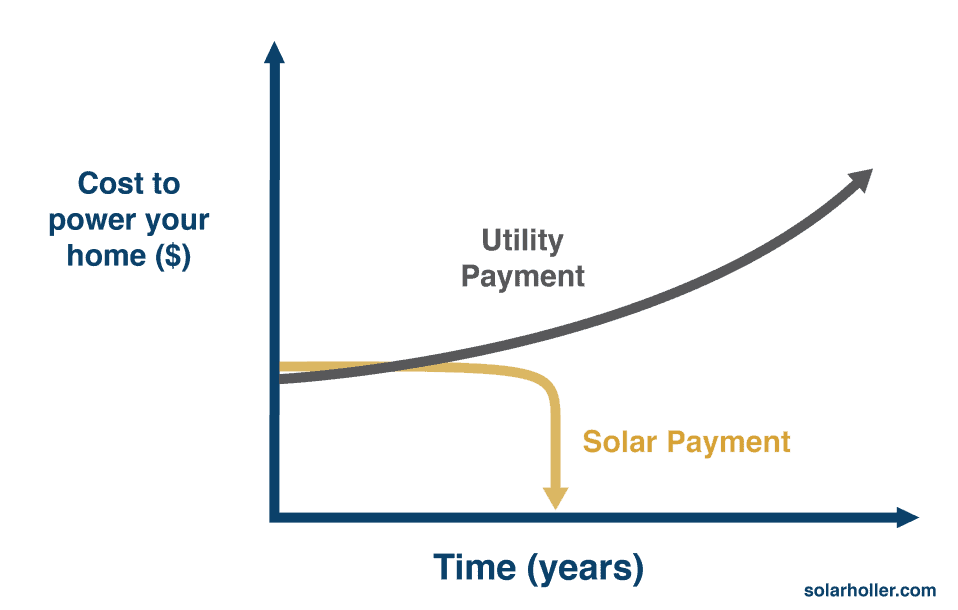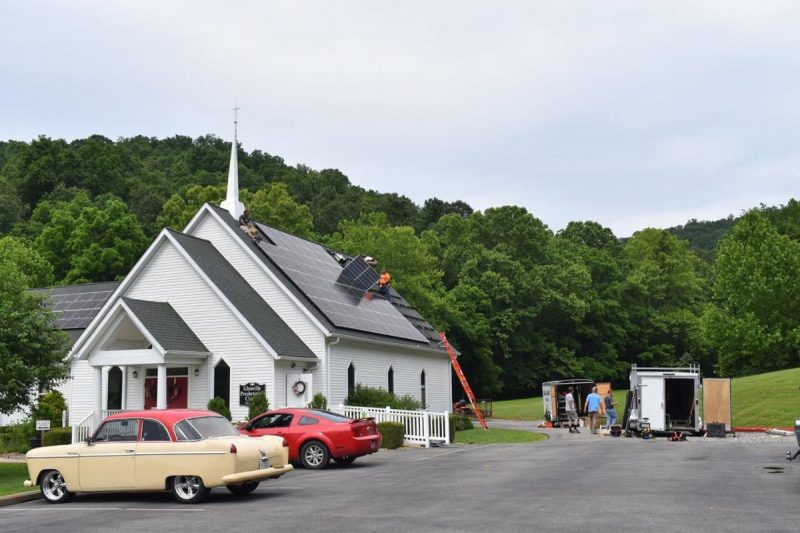 Our company is committed not just to helping our neighbors gain energy independence and savings, but also creating job opportunities in a new energy economy.  We're an IBEW, union shop and a Benefit Corporation.  We're a proud, and growing employer in central Appalachia.