A Lincoln County native, Braden Ferguson was in school to become an electrician when Solar Holler's sign caught his interest in the window of our Huntington office. He immediately loved the name and decided to look into employment opportunities. It took about a year before a position became available, but he's now one of our newest installers!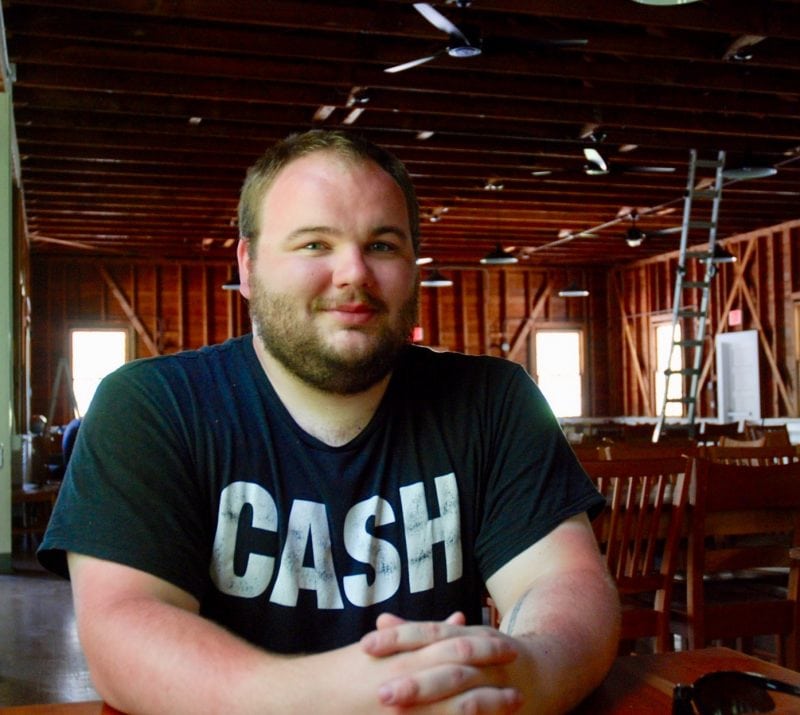 When asked why he wanted to work in the solar field, Braden tied it directly to his family roots, "My grandad was a coal miner and, even though he died before I was born, I really liked the idea of following in his footsteps– but in the newer version of the energy industry. Of course, West Virginia is known for our coal, but that's not the only type of energy we can produce!" 
Braden is the son of a West Virginia history teacher, so he has a rich understanding and appreciation for his state, its legacy and all of the wild and wonderful hidden treasures it holds. He's had the chance to go whitewater rafting down the New River Gorge and he loves any opportunity to be a tourist in his home state.  
He is still new to the job, but aside from the summer heat, Braden says he's had a great experience working with the crew and getting the lay of the land. "I'm the new guy around here so I didn't know what to expect.  So far, my favorite part of the job has been my coworkers. They've been so helpful and understanding as I get my bearings." 
Prior to working with Solar Holler, Braden had a much different kind of job as a care provider for developmentally disabled individuals. While he found the work fulfilling, it could be stressful at times. Braden's main concern these days is making sure he remembers his sunscreen! 
Braden shares a home with his girlfriend and their two cats. During his free time, you'll likely find him strumming his guitar, playing video games or watching old Monty Python sketches. 
A little more about Braden in his own words… 
What's one tool you use in your job that you couldn't live without?
I'm not sure yet, but I think it will be a razor knife. 
If you could do a different job for just one day, what would it be? 
I have dreams of being an engineer and I'd love to try designing solar panels. 
If you could witness any historical event, what would it be? 
I'd love to witness the moon landing, but through the eyes of those that observed it at the time — not in the current context where we already know that type of thing is possible. 
What is your least favorite chore to do? 
I don't like to mow grass or vacuum. Basically, I don't like pushing things around. 
On Sunday mornings you can usually find me… 
Sleeping
What would be the title of your autobiography? 
"Mountain Boy"